Denis Johnson's
Jesus' Son
and the Weight of Knowledge, or a Second Chance for a Lonely Picaro
No one can see for those who don't see, or turn another's ignorance into knowledge. The problem is not about knowing what you are doing. That kind of knowledge, despite what the clever say, is the most commonly widespread. The problem is to think about what you are doing, to remember yourself.
—Jacques Rancière, "Un enfant se tue" (my translation)
I hurt myself today
To see if I still feel
—Nine Inch Nails, "Hurt"
We come to the late twentieth century, during the end stages of empire, when one of the downsides of trying to find someplace to get away to is that there is nowhere left to run. Everything is there, perhaps decrepit, but visible.
This study began by distinguishing between two kinds of travel narratives: those about the individual traveler, and those about the traveling pair. I have suggested many parallels between their respective histories and their related literary genres and argued for the association of the first with the picaresque and the second with the quixotic. This study's gathering of texts was organized to point to a progression, reflecting the relationship between two forms of identity, the individual and the national. And, in the process of exploring this relationship, I invoked such enormous, interrelated concepts as exceptionalism, Latin American americanismo, and what I call "empire without empire." The basic assumption was a seamless link between sociohistorical forces and cultural production.
I am not alone in linking longue durée patterns of collective identity and history to the evolution of aesthetic forms. But it is daunting to acknowledge that this line of argument has led some great pessimists to conclude, more often than not, that there is a decline, some sort of waning of history, mirrored in the slow decay of a once-dominant aesthetic form (or vice versa).
The Marxist literary critic György Lukács theorized decline by maintaining that when modernity and its mercantilist bourgeois values clashed against the grand form of the epic, the ultimate outcome was a lesser genre, the novel—inferior, in his view, to the previous, grand narrative form. On the other end of the political register and following the lead of Oswald Spengler's The Decline of the West (1918) are literary critics such as Northrop Frye, who argued for archetypal cycles of history and aesthetics, and Harold Bloom, whose work is obsessed with belatedness and the idea of knowledge arriving to seekers too late to be of any good. Both of these critics work in a plaintive, conservative voice, driven by a sense that things will soon fall apart, that centers will not hold. In their view, the bellwether aesthetic forms and sensibilities sometimes offer a last refuge—a defense against that coming deterioration—and perhaps leave hints of things as they once were, before the decadence and decline. Future, enlightened readers, it is implied, may find hope in this.
End-stage aesthetics usually involves a keen sense of self-awareness, of knowing precisely where and what is being lost. The Baroque consciously and meticulously reread an exhausted mannerism; modernism fastidiously considered and rejected an exhausted Romanticism; postmodernism deconstructed modernism. And these "post" periods often produced a tone, a sensibility of elegiac self-awareness. Late reflective turns that bemoan lost beginnings are often reifications in the Marxist sense: they can't avoid repeating, rematerializing the previous form and sensibility, which happens to be exhausted or moribund.
This is why so many "late" styles are urbane and ironic, as Frye would have it, generating what he has called the "winter" mode. Sometimes this late style offers a celebration of that something that's gone, even if it's gone for good reason. And sometimes it is a simple but knowing reflection of things that have become too familiar, as when American writer John Barth argued in 1967 that postmodernism was a "literature of exhaustion."1
For our purposes it would be tempting to stress the notion that, in recent decades, the end of empire in America (the United States) is so prevalent that it is ingrained in the nation's cultural production—including its travel literature—but I won't venture quite that far. I will, however, break my pattern of looking at pairs of travelers of empire and conclude this study by considering the story of a single traveler going through a very rough journey for and by himself, one that resonates in a knowing, self-reflective way with all the patterns I've suggested in the preceding pages, including patterns of empire. And the setting of the last work I consider here, Denis Johnson's novel Jesus' Son (1993), takes place when the twilight of empire announces itself in a million ways.
Jesus' Son, craftily adapted to a film of the same name by director Alison Maclean (1999), is composed of a series of linked vignettes set in the Midwest and the West during the early 1970s. The narrator and protagonist, known only as "Fuckhead" (an epithet slapped on him by a rival), is a young wanderer and drug addict who seems never to have held a steady job. In good picaresque form he moves episodically through several dubious "apprenticeships." He works as a hospital assistant, where another orderly teaches him how to steal prescriptions from the lockup. He becomes a rural drug dealer supplying various flophouses. He learns from an acquaintance how to steal copper wiring from a construction site. After one hard day of laboring at this last activity, he admits to the unfamiliar but satisfying "feeling of men who had worked" (66).
In classic picaro form, the narrator's amoral survival instinct helps him bear the inevitable hard knocks of life, which he recounts in a deadpan first person, full of passivity, and to painfully comic effect. After accompanying a girlfriend to get an illegal abortion, the pair holes up in a motel, but then she runs off with another man and dies of an overdose. He tells this horrific sequence of events mutedly, in a passionless voice, with a childlike wonder that is both hilarious and disturbing.
Immunity to pain is an insistent pattern with Fuckhead as well as many others in his drug-addled world, but he often wonders aloud about that immunity. It seems to surprise him still. When he goes looking for someone named McInnes at a drug house, he stumbles onto his friend Dundun casually pumping water in the yard. Dundun informs him that "McInnes isn't feeling too good today. I just shot him" (45). Fuckhead goes into the house and indeed finds this to be the case. McInness is slowly dying on the sofa, and no one seems to care very much—as if he were just one more incapacitated junkie. But Fuckhead offers to take him to the emergency room. In another scene, when Fuckhead is working as a hospital orderly, a man walks into the hospital complaining about a headache—because he has a hunting knife sticking out of his eye socket. While the alarmed hospital staff goes into high gear, setting up for a major trauma intervention, when nobody is looking Fuckhead simply pulls out the offending knife with a clean jerk, solving the problem.
His own immunity to pain does not translate into a callous heartlessness; often he ends up doing the right thing in many bad situations, often in spite of himself. But even if he is not always aware of the implications of the scenes before him, he is quite aware of his own numbness to pain and tragedy. The story of his wanderings can be read as a search for a way to puncture this utter lack of feeling, to experience something that he can sense "for real" and possibly end the seemingly endless, horrific scenes in which he appears to be stuck—and stuck not really caring about them, though he often goes through the motions trying to make things better.
In one early episode he lands in a hospital after a road accident. In his mind this occasion starts blending with another time when he found himself in a clinical setting, at a detox center in Seattle:
"Are you hearing unusual sounds or voices?" the doctor asked.

"Help us, oh God, it hurts," the boxes of cotton screamed.

"Not exactly," I said. . . .

"How did the room get so white?" I asked. A beautiful nurse was touching my skin. "These are vitamins," she said, and drove a needle in. It was raining. Gigantic ferns leaned over us. The forest drifted down a hill. I could hear a creek rushing down among the rocks. And you, you ridiculous people, you expect me to help you. (12)
The cartoonish boxes of cotton are the ones in physical pain, not him: he can only watch as they scream. The needle jabbing into his own arm barely registers. The mock put-down of his readers as "ridiculous" is because they might expect him to care, might require him to "help"—to feel something for them, which he just can't seem to manage at this particular moment.
The formal elements of the "original" picaresque as inaugurated by the Lazarillo de Tormes in the sixteenth century, are all hyperevident in Johnson's novel: in the episodic architecture of delinquent apprenticeships, for instance, in the confessional first person, the overarching nihilism, and the imperative to keep moving. But it is also possible to see this text as a descendant of a later kind of picaresque, the eighteenth-century version, of clueless optimists like Rasselas or Candide. Fuckhead's curiously optimistic view of reality is just as dubious as theirs, and as a result the satire is quite intense. Fuckhead wanders through a world that is much nastier and more aggressive than he could ever be, so that world is hardly ever under his control. But, unlike his somewhat wooden and two-dimensional predecessors—those eighteenth-century picaros whose stupidity translates into satirical resilience—modernity treats Fuckhead differently. He is a fairly realistic creature, in that sense perhaps truer to the original picaresque. He is credible as a representation of a lost, drugged-out wanderer whose naïveté and optimism are merely symptoms. His claims of clairvoyance and irrational exuberance seem to credible attributes of someone caught in a chemically induced reality, so the question of the narrator's perception of the world and the associated truth claims once again comes to the forefront.
To reprise the distinction between the lonely picaro and the pairs of travelers considered in the previous chapters, the main difference lies in a pair's (in)capacity to perceive the world, and themselves, because of their complicated involvement with each other—critic Leelah Gandhi's "catoptrics." As she says, "No catoptrics can mirror back to them, these shallowest, most surface-bound beings, the historical disaster that they portend" (18). Traveling pairs just don't "get it." There is so much they just can't see. But the possibility of deep perception, and even of addressing perception itself, comes to Jesus' Son with a vengeance. This wandering picaro, in his drug-addled state of heightened awareness, is obsessed with his own process of awareness.
At the outset of the book there is a terrible car accident. Fuckhead had been hitchhiking in search of his missing girlfriend. He's already hitched a number of rides in the rain, from various drivers:
A salesman who shared his liquor and steered while sleeping . . . A Cherokee filled with bourbon . . . A VW no more than a bubble of hashish fumes, captained by a college student . . . And a family from Marshalltown who head-onned and killed forever a man driving west out of Bethany, Missouri. . . . My jaw ached. I knew every raindrop by its name. I sensed everything before it happened. I knew a certain Oldsmobile would stop for me even before it slowed, and by the sweet voices of the family inside it I knew we'd have an accident in the storm. I didn't care. They said they'd take me all the way. The man and the wife put the little girl up front with them and left the baby in the back with me and my dripping bedroll. (3–4)
Fuckhead survives this horrific crash and flags down a passing trailer truck for help. Everyone is taken to the hospital, where he witnesses the following scene:
Down the hall came the wife. She was glorious, burning. She didn't know yet that her husband was dead. We knew. That's what gave her such power over us. The doctor took her into a room with a desk at the end of the hall, and from under the closed door a slab of brilliance radiated as if, by some stupendous process, diamonds were being incinerated in there. What a pair of lungs! She shrieked as I imagined an eagle would shriek. I felt wonderful to be alive to hear it! I've gone looking for that feeling everywhere. (11)
In a still from the film (see fig. 8), the camera witnesses the scene from the point of view of the narrator, who is watching the unfolding agony of the just-informed wife. The framing is quite telling. The hyperbolically bright square of the window intensifies the contrast between the viewer, who is outside the frame in relative darkness, and the intensely emotional and well-lit place of the revelation happening in the room. The distance between the wife in pain and the viewers is heightened even more by the sound: her muted screams are barely audible behind the glass. Like Velázquez's 1656 painting Las meninas, the exaggerated chiaroscuro framing intensifies the distance between us as viewers and the drama in front of us. The viewer becomes part of the distancing, aestheticizing artifice.
This chiaroscuro also highlights a temporal contrast between the two kinds of awareness at play here, two altered—exalted—mental states. The drugged-out, hyperaware narrator and the newly widowed woman inhabit their respective knowledge(s) in very different ways. Whereas Fuckhead's awareness is a constant and inescapable weight on him (he has "always known" of his own omniscience, perhaps a product of his chemical dependence), the widow's knowledge is sudden, it is now. It hits her all at once, this moment of tragedy, in a blinding flash with a clear "before" and "after." For this witnessing picaro, awareness works quite the opposite; he already knows and sees, too much to experience something as emotional, as blindingly bright, as the "glorious, burning" pain of the widow.
Recall a fundamental insistence of the original picaresque, the imperative to be an eyewitness to "truth." This imperative is put to the test radically in this example of late picaresque. Fuckhead's claims of witnessing reliably stretch into the irrational: he claims, God-like, to be able to see and know just about everything about a particular moment—its before and after—far exceeding the typical truth claim of the typical picaresque survivor. Fuckhead claims vision that reaches the point of omniscience, a kind of atemporality, of being beyond the confines of time ("I sensed everything before it happened. I knew a certain Oldsmobile would stop for me even before it slowed").
Fuckhead's powerful and all-knowing awareness greatly magnifies a weight familiar to the original picaro: the deep, ontological sense of loneliness. It is more palpable here than in many of the countless picaresques that came before. His omniscience made him despondently "always know" that he was destined to play a part in that night's horrific drama, and this inescapable awareness makes him "not care." Inevitability, the foreknowledge of things to come, compounds the sense of being terribly alone even further. Because he can't be surprised by it, Fuckhead is unaffected by the tragedy's shock value. He is, however, also aware of his own self-detachment, and he often reaches in vain for something, someone, beyond himself in order to ground himself again. In the scene at the hospital, his omniscient "I" expands to become "we knew," revealing a yearning to belong to a community of like feeling, to others like him who are numb. It is not clear to whom the "we" refers—perhaps the medical staff standing around him—but he clearly wants a collective "I" to witness and share along with him the young woman's pain.
Like the optimistic eighteenth-century picaros of chapter 2, Fuckhead's numerous tragedies—and even the cognitive weight of their inevitability—do not drive him to either desperation or cynicism. He keeps moving, even happily. He is stoically and comically blunt ("She shrieked as I imagined an eagle would shriek. I felt wonderful to be alive to hear it!"), but somehow above the fray despite the very real loss and dislocation going on in front of him. He remains a desperate optimist, if a deeply lonely one. Even bearing the weight of such knowledge, an awareness of all the bad things that can and will happen to him and to others around him, he manages to retain a sense of wonder. His curiosity is not about what the future can hold—he already knows that, being fully aware of the misfortunes in store for him. Instead, his fascination is about other people: those who still don't know their fate, the mere mortals who, like this newly widowed woman and unlike him, can still suffer the shock of the unexpected.
His curiosity, his yearning, is reserved for the only thing he can't know: what it would be like to be someone who doesn't know everything. He can only imagine that. He longs for the mind of someone who hasn't yet been sullied and weighted down by the hyperknowledge that shackles him, yearns for a prelapsarian condition: "I've gone looking for that feeling everywhere" (11). He hungers for the innocence of the widow just before she knows she has become a widow. He envies her at that precise moment when innocence ends and she falls into knowledge, horrific or not—the instant she reaches awareness.
Essentially he suffers from trauma envy.
Witnessing the tragic transformation of the young woman is "wonderful" to him and gives him a "feeling of life unlike any other"; he has "gone looking for that feeling everywhere." It gives him a vicarious, drug-like rush and propels him into a lifetime of seeking it out. His real compulsion, his true addiction, is to a state of innocence.
Omniscience for this picaro doesn't translate into omnipotence—quite the contrary. For Fuckhead his awareness is a paralyzing burden, much like drug addiction itself. This fallen wanderer knows so much that he's far beyond the kind of cluelessness—philosopher Avital Ronell's "stupidity," discussed in chapter 1—that paradoxically can lead to true insight. Instead of possessing the kind of ignorance with which the stupid somehow hold power over knowledge (even if they don't get it), his excess of knowledge holds power over him.
Voyeur, Voyager
It has been said that the pervert does not do drugs. Perhaps this refers to actions that are executed with guiltless precision.
—Avital Ronell, Crack Wars
Because if I'd a knowed what a trouble it was to make a book I wouldn't a tackled it, and ain't a-going to no more. But I reckon I got to light out for the Territory ahead of the rest, because Aunt Sally she's going to adopt me and sivilize me, and I can't stand it. I been there before.
THE END. YOURS TRULY, HUCK FINN.
—Mark Twain, The Adventures of Huckleberry Finn
The title of Johnson's novel comes from Lou Reed's Velvet Underground song "Heroin" (1967):
I don't know just where I'm going
But I'm gonna try for the kingdom, if I can
'Cause it makes me feel like I'm a man
When I put a spike into my vein
And I tell you things aren't quite the same
When I'm rushing on my run
And I feel just like Jesus' son
And I guess that I just don't know
And I guess that I just don't know
These stanzas point to a triad of contrasting impulses that resolve in a sonnet-like progression. First is a grandiose and futile attempt at totality, at going for the brass ring—"gonna try for the Kingdom." Second is a gesture of self-correction, when the speaker recognizes his limitations—he is stuck, in this case by addiction—which in turn makes him feel caught in a paradox, like being the nonexistent "son" of Jesus (or perhaps in the paralyzing role having an impossible act to follow). And third is a repetition of "I just don't know," driving home the acknowledgement of the existential doubt, the result of being trapped in a quandary. Likewise, although the narrator of Jesus' Son has suffered plenty of traumas, none has yet developed to the point of healing, of transcendence. He is stuck in a post-trauma without the possibility of overcoming it. He can't unsee or unlearn, but he can't yet feel, either.
He hopes that by witnessing and inhabiting someone else's experience, someone else's trauma he can borrow that someone's "abreaction"—the therapeutic release that comes from having survived and thus getting a chance to address, and overcome, the effects of trauma. He longs to transform himself vicariously in order to start feeling again. He's operating under the premise that he can return to the ranks of those who feel and thus reexperience the deep rush of life. He hopes that by getting close to a stranger's defining first trauma, he can borrow it as if it were his own. His only hope for a cure for his affective indifference—for knowing too much—is returning to the "just don't know" state: a vulnerable, unstable condition that will let him experience the other's pain, and perhaps understand and overcome it, and by extension his own. But this is not to be. He is too numb, he knows too much. When he hears about his girlfriend's death by overdose, even this close-to-home tragedy doesn't generate any significant effect in him.
So can this picaro unlearn? Can he recover? In the book's final vignette, we find Fuckhead living in Phoenix, finally kicking the drugs, participating in a step program, and finding himself "in a little better physical shape every day." He has discovered a routine and has finally stopped traveling. Phoenix: a city whose name speaks to rising from the ashes and to second chances. He is working part time at a home for mentally and physically handicapped old people. He blurts out about himself: "I was getting my looks back, and my spirits were rising. . . . All these weirdos, and me getting better every day right in the midst of them. I had never known, never imagined for a heartbeat, that there might be a place for us" (160). On his daily walk to work he spies through a bathroom window on a young woman taking a shower and singing. He makes it part of his routine to walk by at the same time of day in order to see her. He notes that she wears long skirts and that the husband has an "Abraham Lincoln beard"—so he surmises that they might be "Amish or more likely Mennonites": "Stopping there and watching while she showered, watching her step out naked, dry off, and leave the bathroom, and then listening to the sounds her husband made coming home in his car and walking through the front door, all of this became part of my routine. . . . I didn't learn any of her secrets, though I wanted to, especially because she didn't know me. She probably couldn't have even imagined me" (147). This is an appropriate conclusion to a picaresque journey of a late-stage picaro who has reached self-awareness: the picaro as voyeur. His travels, and his search to inhabit other people's trauma, have finally ended. The picaro's wandering education, usually a sequence of failures, has progressed to the point of settlement.
The typical picaresque tour d'horizon of a semisettled and harsh world is part of an ultimate plea for lenience, an excuse for his bad choices. But the tour of the underworld is reduced to a tour of the body of an innocent Mennonite woman, without her knowledge or consent. Unlike the new widow after the car crash, screaming because her innocence is forever transformed by her husband's death, this showering woman gets to keep her innocence. Fuckhead is content being a trespassing witness to her everyday routine from within his own numb and mundane routine: he is at peace with the knowledge that this woman's psyche is so different from his that she couldn't have "even imagined him." He is reaching, not for her awareness, but for her ignorance: to be unimagined by her. She, as the Lou Reed song says, "just doesn't know" him.
The first woman he spied on through a window, the new widow at the beginning of his travels (see fig. 8) was remarkable to him because she was someone at the precise moment of losing her innocence, of falling into knowledge due to a horrible event. But this Mennonite woman will remain safe: she will never know him, and if he stays safely in the shrubbery she will completely avoid the trauma of the personal violation being committed upon her. And he is part of that continuing ignorance.
He's watching, for certain, but now from within the limits of his own vision and his own experience. He is no longer omniscient; he does not wish to be part of her trauma in order to take it from her any longer. This is a workable arrangement, one of mutual nonknowledge, since she can't "even imagine him," and all he will know of her will be her routine, her nakedness, but no other details. He will remain unknown to her, sparing her a devastating invasion and the inevitable transformation that revelation would wreak upon her. He is a secret voyeur, not a predator or a transgressor.
In his seminal work on blindness and insight, the critic Paul de Man elaborates on the sense of effortlessness that can happen when one becomes comfortable with intricate, preestablished patterns (de Man writes of dancing masters, marionettes, and sword fencing). But if one suddenly starts thinking about the patterns, this self-awareness can lead to sudden clumsiness, or even paralysis. De Man inserts an oddly personal anecdote. He recalls having read in the newspaper that when one drives a car, thirty-six conscious decisions happen for every hundred meters of driving. After reading this, he reports, he was no longer able to drive. His sense of temporality—of what happens within a very specific given period of time—was ruined (Rhetoric 277). For most of Jesus' Son, the narrator has been free of any progressive sense of temporality: his perception of time is total: nonsequential, and all-encompassing. But at the end of his travels and now in recovery, he has become established in the rather routine present—a job, a schedule, a twelve-step program, a regular peek through a window. He is now firmly within a fairly pedestrian routine, a linear chronology.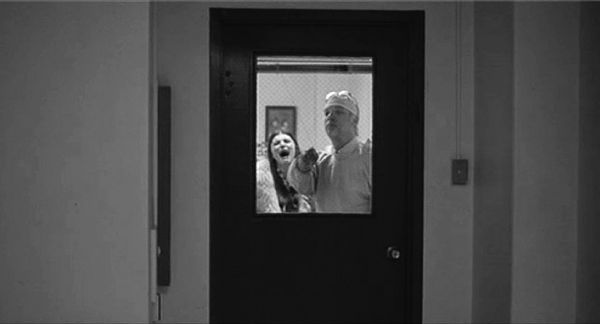 Figure 8. "What a pair of lungs!" Still from Jesus' Son, directed by Alison Maclean (2:54)
One of the more astute critics of the traumatic model of cognition, Lauren Berlant, writes that, given the end of the likelihood of conventional global war in the Cold War and post–Cold War periods, the late-capitalist "present" has heavily diminished the possibility of collective trauma. The "good life" has become a convenient and pervasive fiction, and using and expecting traumatic knowledge is no longer possible, replaced by the prospect of total annihilation. Instead, the drab, relatively affluent present belongs to what she calls "crisis ordinariness" (81). In Jesus' Son, Fuckhead's job in the group home is to run the daily newsletter. He fills it with ordinariness: with cheery birthday reminders, menus, bland health advice, chatty nothings. He likes this mundane ephemerality. Like the main character Murdock in Jorge Luis Borges's story "The Ethnographer" discussed in the opening chapter, Fuckhead has become settled, even banal, after his life-changing experiences (Borges, Fictions 335). Now he writes tame reports for a sedated audience, rather than telling stories from the dark underside where he used to lurk. In this late-stage picaresque, the challenge of venturing out to the backcountry to "see what is out there" and even seeing "what is in there"—in his own unsettled psyche—has been exhausted. It has become simple, made corporeal. Like many of the Enlightenment picaros before him, Fuckhead had been wandering in avoidance of bourgeois respectability, resisting the pull of Robinson Crusoe's "middle station," but now, like Crusoe, he has finally arrived there.
He has also finally learned that regaining innocence is an impossible goal, so his settling down is a fully self-aware reentry into the stasis of life's middle station: a job, sobriety, a sense of getting somewhere by being consistently somewhere, rather than by endless wandering. But this stage of self-awareness has come at a high cost. He has had to give up hope of ever reclaiming the prelapsarian existence, and that knowledge weighs on him ("you, you ridiculous people, you expect me to help you"). This forfeiture of his initial object of his impossible desire—innocence—strengthens his sense of affinity with the broken and dying people of the halfway house. These people, "freaks" like him, have suffered a cosmic injustice that makes "God look like a senseless maniac."
God is dead, or at least reduced to a senseless maniac. But Fuckhead now has found a place for star-crossed "weirdos" like him who have suffered from God's misbehavior. His own handicap is that he has seen too much, knows too much, like Nietzsche's "overman." The overman is that rare individual who has become painfully aware that life is an inescapable set of cycles (the "eternal return"), and one of the even fewer with the superhuman energy to withstand the weight of that knowledge without going mad. The strong are those who are too heavily weighed down, who bear inescapable burdens, but who do as Ennis del Mar says in "Brokeback Mountain": "If you can't fix it you've got to stand it" (269). And Fuckhead is now okay with that burden.