George Washington and Neutrality
George Washington, as the chief architect of the neutrality policy, brought a unique and longstanding perspective on foreign affairs to his administration that differed from the experiences of most early American politicians. While revolutionary leaders like Benjamin Franklin, John Adams, and Thomas Jefferson received their education on the pitfalls and complexities of European diplomacy during their overseas missions, Washington obtained his tutorial on North American battlefields. As a military officer, he had encountered the British and French as both allies and enemies in two different wars. Most recently, he had befriended the French officers who had served with him during the American Revolution. As president, he exchanged correspondence with these French generals, who described, to Washington's dismay, a hopeful revolution of their own now quickly descending into violence and chaos. These epistolary reports of France's volatile revolution, coupled with Washington's previous military experiences, inspired two landmark presidential decisions: not to pursue an alliance with France and instead to establish a position of American neutrality. Despite their desire for free trade, American leaders' revolutionary experiences had cooled their enthusiasm for international entanglements. With France and Britain engaged in their latest conflict in 1793, Washington took the decisive step of combining his own perspectives on European affairs with the lessons of revolutionary diplomacy to enshrine neutrality as an enduring American priority.
Two interconnected events—the death of Washington's father followed by the passing of his half-brother, Laurence—occurring largely beyond his control, shaped Washington's early career and his developing view of international affairs. The premature death of Washington's father meant that the estate had insufficient funds to send him to college. Fortunately for the young man, Lawrence, fourteen years his senior, assumed the role of mentor and surrogate father. He encouraged Washington to pursue a career in the military, as he himself had done. Lawrence also provided Washington with his only opportunity for "international" (really intercolonial) travel when he accompanied his ailing half-brother to the British colony of Barbados. Lawrence's death from tuberculosis in 1752 (he was thirty-four) meant that the position of Virginia's adjutant general, which he had held, was now vacant. Washington applied and embarked on the second major turning point of his early life. In 1753, he began his career as a military officer with the colonial rank of major and, from this position, his serendipitous introduction to international affairs.1
That same year the Virginia colony sent its newly appointed adjutant general to the Ohio River valley to investigate reports of French encroachments on British-controlled lands. Washington's assignment seemed simple enough, but he was entering a complex and volatile situation in which the profound international and territorial stakes extended far beyond the Pennsylvania frontier. Since 1689, France and Great Britain had engaged in a series of dynastic wars, with a small portion of these conflicts spilling onto American soil.2 In 1749, as part of its strategy during the War of Austrian Succession, France had built forts along the Ohio River to increase its territorial presence in North America. While Britain and its colonists possessed land claims along the Ohio, so too did France and the powerful Haudenosaunee Confederacy nations.3 One historian described the Ohio Valley at this time as "one of the most sensitive boundary regions in the world."4 In his first military assignment, the twenty-three-year-old officer walked into a delicate situation that would have challenged even the most seasoned diplomat.
During this mission, Washington endured physical hardships as he traversed dense forests and crossed frozen streams; he also faced diplomatic obstacles as he attempted to meet and negotiate with French, British, and Haudenosaunee representatives. The French officials he encountered refused to relinquish their forts and other territorial gains on the Ohio River. Under instructions from Virginia's governor to push them out, Washington returned to the area in May 1754 with 200 Virginia militiamen and a handful of Seneca Indians. An attack ensued, with Washington and his troops killing several French soldiers. Reflecting the confused and volatile environment of the Ohio frontier, this skirmish quickly escalated into the opening battle of the Seven Years' War. Unlike earlier conflicts over European succession, the governments of France and Britain justified this latest round of hostilities as a contest over their territorial holdings in North America. Washington and his troops unwittingly provided the small spark needed to ignite this North American tinderbox that spread into a global war.5
Despite Washington's dubious distinction as the colonial officer who started the years-long fighting, his wartime experiences proved to be somewhat more positive. He served in the British Army from 1754 to 1758, although not quite in the rank he had hoped. The regular army did not recognize his status as a colonel in the colonial militia, nor did he receive a royal commission. Nonetheless, as a captain and aide-de-camp, Washington served directly under British general Edward Braddock, witnessing both the strengths and weaknesses of his commander's efforts. More importantly, Washington's service with the British Army expanded and regularized his training as a career military officer. He received valuable instruction during this period, "learning how to build forts, transport supplies, dispense justice, train and command soldiers, and give orders."6 He also acquired the demeanor and authority of the British officers he met.7
Washington's wartime service also continued his education in the complexities of European diplomacy and the colonies' minor role in it. Despite his participation in a global war in which he fought with the British against the French, the Virginian viewed his achievements largely from a colonial perspective. He served alongside British regulars, not as one of them, and he always saw British war aims and accomplishments as separate from those of the colonies. When Washington resigned his commission in 1758, his service had been in the Virginia militia, not in the British Army. He also believed by that time that his work in securing the Pennsylvania frontier for his fellow colonists had been completed, although the Anglo-French war continued for several more years. Washington might not have grasped the full intricacies of European diplomacy during his time in the Ohio River valley. Yet the escalation of his fact-finding mission into a global war made a lasting impression concerning the complexity and volatility of European affairs.8
From 1758 to 1775, Washington enjoyed a domestic hiatus. During these seventeen years, he served in the Virginia House of Burgess, married Martha Custis, and began a lifetime of renovations on his beloved Mount Vernon estate. This break from military service came to end in June 1775, when the Second Continental Congress appointed Washington commander in Chief of the Continental Army. The man who assumed this post had matured into a thoughtful forty-three-year-old leader, with nearly two decades to reconcile his youthful military ambitions with a more realistic understanding of their deadly consequences.9 With Great Britain now assuming the role of enemy and France eventually becoming an ally, this appointment continued Washington's education on the diplomatic chess game that defined European rivalries and alliances. From a position of experience and authority, he could influence international events rather than just being caught in their maelstrom.
The Treaty of Alliance between the United States and France and its commercial companion, the Treaty of Amity and Commerce, transformed the American Revolution into a global conflict in 1778, with France and Britain once again at war.10 This alliance offered the American cause the additional troops and resources it desperately needed, while France saw an opportunity to undercut Britain as America's primary trading partner in order to alter the European balance of power.11 As the commander of the Continental Army, Washington bore the responsibility for working with his former enemies in the French military. When negotiating with those officers, he emphasized pragmatism, respect, and most importantly, putting American needs first.12
The Franco-American alliance began on an optimistic note in July 1778 with the arrival of comte D'Estaing, a lieutenant general and vice admiral, and his naval fleet of sixteen warships and 4,000 soldiers. Many Americans, including Washington, believed that D'Estaing and his fleet would quickly break the British navy's stronghold on the American coastline, allowing the tide of war to shift dramatically. Instead, the French navy encountered a series of disappointments, first in its failure to challenge British hegemony in New York harbor, then in a poorly coordinated effort with American troops to capture Newport, Rhode Island. After two futile months D'Estaing and his fleet retreated to the West Indies, with no immediate plans of returning to the American conflict. Despite Washington's personal misgivings about the French as allies and his disappointment in their recent naval failures, he understood the diplomatic necessity of publicly supporting this essential international agreement, especially among his troops.13 Writing to Major General John Sullivan after the French retreat, Washington recommended "the cultivation of harmony and good agreement, and [also] your endeavors to destroy that ill humor which may have got into the officers."14 Despite these precautions, the future direction of the French alliance remained uncertain.
Prior to the 1778 alliance, several French citizens had joined the American cause on their own accord, and Washington's reaction to their involvement captured his ambivalent feelings about foreign officers. Of particular note were two men, the marquis de Lafayette and the marquis de La Rouerie, who both sought commissions in the Continental Army in 1777, commanded American troops, and eventually rose to the rank of general. Unlike a seasoned officer such as the fifty-one-year-old D'Estaing, the twenty-year-old Lafayette eagerly sought to learn the art of warfare from Washington, who was twenty-five years his senior. Furthermore, Lafayette's willingness to make the financial commitments required of an officer, such as purchasing horses, equipment, and uniforms, convinced Washington that he was not merely a glory-seeking "soldier of fortune." This deferential relationship resulted in a lifelong friendship between the two men, with Washington regarding Lafayette as an adopted son.15 A letter written to Gouverneur Morris, an American businessman and later U.S. minister to France, succinctly captured the general's appreciation of Lafayette's talents and his exasperation with the other European officers: "I do most devoutly wish, that we had not a single foreign officer among us, except the Marquis de Lafayette, who acts upon very different principles from those which govern the rest."16
In 1780, two years after the unsuccessful deployment of its navy, France sought a quick and decisive return on its investment in the American theater and sent over approximately 5,500 men under the command of Lieutenant General comte de Rochambeau. Washington had not been consulted on these plans, and he now faced the prospect of welcoming formerly hostile French troops onto American soil. Despite the potential for awkwardness, both commanders treated each other with respect. In fact, the French government had specifically instructed Rochambeau, a fifty-five-year-old career military officer, to defer to Washington.17 Some barriers remained, though. The Francophone Rochambeau and the Anglophone Washington required the use of a translator to discuss strategy, a role Lafayette performed on several occasions. More significantly, when they first met in September 1780, they could not agree on the best way to use their two armies. Eight months elapsed before their next meeting, and even the plans they agreed on at their May 1781 conference changed dramatically at the last minute. Washington advocated a joint invasion of New York, to which Rochambeau reluctantly concurred while secretly encouraging the French navy to enter the Chesapeake Bay. The fleet's attack in the Chesapeake demonstrated British vulnerability in the south. Washington, to his credit, responded quickly to these changing circumstances and endorsed Rochambeau's plan to attack in Virginia instead of New York.
Whatever differences had been present in planning the offensive had disappeared as the two armies traveled southward and smoothly executed their joint assault. The infusion of additional French and American troops overpowered the British army, forcing Lieutenant General Lord Cornwallis to surrender at Yorktown, Virginia, on October 17, 1781. France's crucial resources and its officers' strategic insights had brought the American Revolution to a successful conclusion.18 Overnight, the victory transformed the French generals into American heroes and forged a bond between the two nations and its military leaders, even if those sentiments had not always been present to that time.19
In the aftermath of the British surrender, Washington offered praise for all those who had participated in the decisive victory, including the French officers and their army. In his orders of October 20, 1781, Washington wrote that "he requests the Count Rochambeau will be pleased to communicate to the Army under his immediate command the high sense he [Washington] entertains of the distinguished merits of the officers and soldiers of every corps."20 As the Continental Army disbanded and the French generals and their troops assumed postings in the Caribbean and back in France, Washington's remarks might have signaled the end of these revolutionary friendships. But the formation of the Society of the Cincinnati in the United States and France gave the general and those French officers who assumed leadership roles in this new veterans organization reasons to stay in touch.21
In the aftermath of their near-mutiny at Newburgh, New York, over pay and pensions in 1783, American revolutionary officers formed the Society of the Cincinnati to advocate for their concerns. This fraternal and hereditary organization elevated the sacrifice and heroism of officers above that of the common soldiers and even the civilian population. The popularity of this organization spread to France, with officers there eagerly responding to the American Cincinnati's invitation to organize their own chapter. Members on both sides of the Atlantic wore a coveted blue-and-white ribbon, which symbolized the alliance between the two nations. Because the French chapter had more stringent membership requirements than the American one, many officers below the rank of colonel appealed to the leadership of the two societies for a dispensation. These epistolary requests were forwarded to Washington, president-general of the American society, from the French society's leaders: General Lafayette, its president; Admiral D'Estaing, its vice president for the navy; and General Rochambeau, its vice president for the army. General La Rouerie, although not one of its leaders, was an early member of the French society and a strong proponent of its high membership standards.22
These seemingly mundane exchanges over eligibility launched a new phase of transatlantic correspondence between Washington and his French generals. During the battles of the American Revolution, from roughly 1777 to 1781, the correspondence between these men had largely dealt with military instructions. In the postwar period of 1784–88, their letters acquired a more personal tone as Washington and these French officers reminisced about the war, built friendships, and established the Society of the Cincinnati. After 1789 these letters grew in significance as every man assumed a role in his country's politics. From 1777 until their respective deaths, Washington exchanged the most letters (167) with his "adopted son," the marquis de Lafayette. He and comte D'Estaing penned 58 letters, 48 of these dealing with naval instructions during the American Revolution. Washington exchanged 32 letters with comte de Rochambeau and 26 with the marquis de La Rouerie. Unlike his other European correspondents, such as Catherine Macaulay Graham and Edward Newenham, Washington had forged a trusted bond with these men on the battlefield while also sharing a commitment to the ideas of liberty and republican government that had inspired their service in or alongside the Continental Army. Besides a greater intimacy with Washington, Lafayette also outlived his French military colleagues.23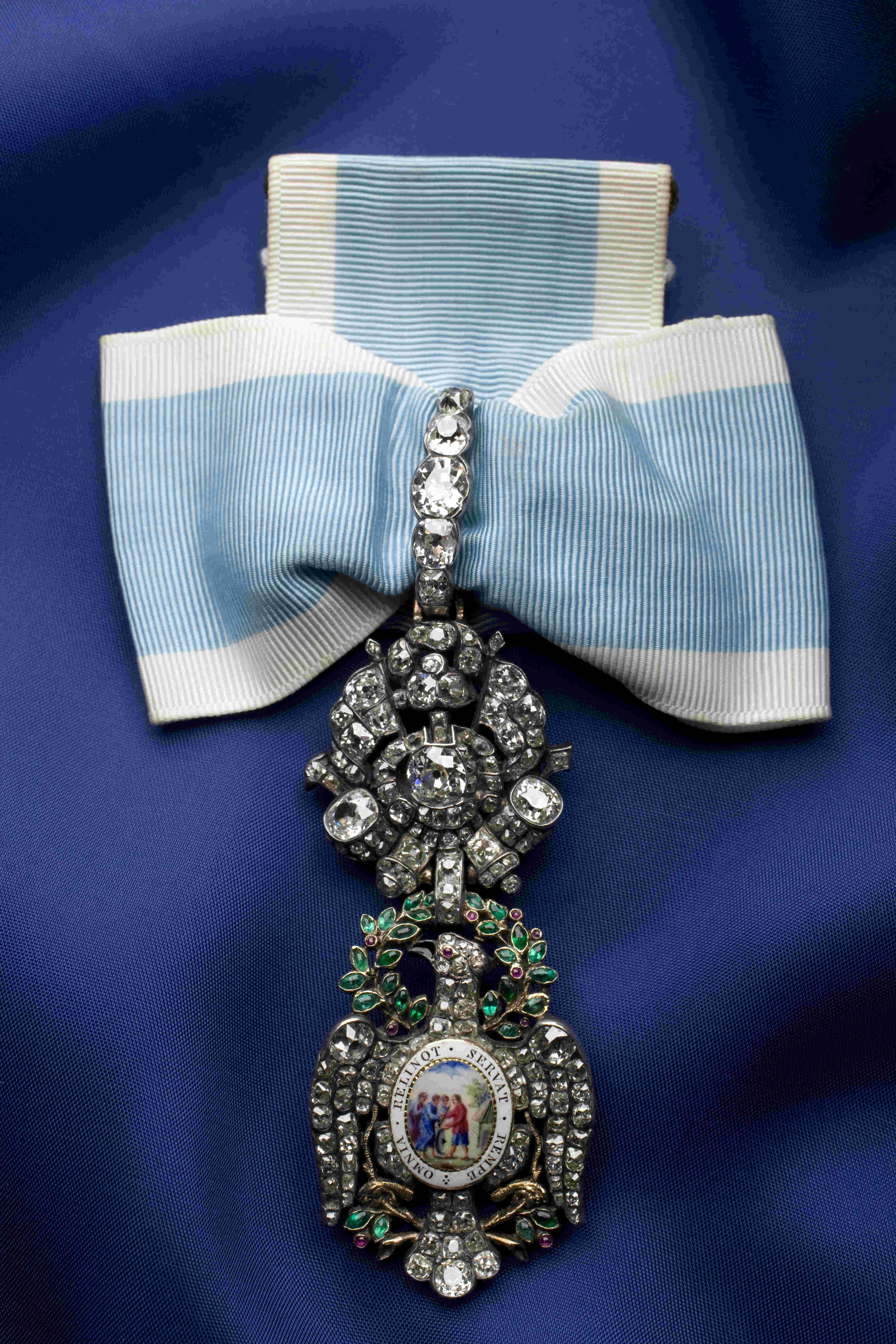 As Washington and his French generals engaged in the business of launching the society, their letters celebrated a shared republican ideology based in military sacrifice and honor as officers, masculine friendships, and an aristocratic liberalism premised on individual rights and constitutions.24 These exchanges transformed them into an epistolary "band of brothers," with their correspondence laying the groundwork for future Franco-American relations. Rochambeau, writing to Washington about membership rosters and charitable contributions, concluded that the society would "perpetuate . . . the tender sentiments of fraternity and friendship that we entertain for our brothers of your army, and for the celebrated chief whom we will respect and love till our last."25 These men also discussed the possibilities of transatlantic visits. Washington, who had never traveled outside of the western hemisphere, wrote to Rochambeau, "Should fortune ever put it in my power to come to France, your being at Calais would be an irresistible inducement for me to make it a visit."26 La Rouerie, who was still in America, promised "to take a journey to Virginia . . . to see once more the man which [sic] I shall love, respect and admire all my days."27 Lafayette, always willing to put in an extra effort for Washington and the American Revolution, visited the United States from August to December 1784.28 Unable to arrive in time for the Society of the Cincinnati's first meeting, he nonetheless received a hero's welcome, which included traveling with Washington, visiting the retired general at Mount Vernon, and receiving honorary U.S. citizenship.29
Beyond professions of friendship, these men shared the philosophical bonds, particularly a commitment to liberty, that had inspired their revolutionary service. General D'Estaing, who had rarely communicated with Washington during the Revolutionary War, became an effusive and prolific correspondent on matters relating to the society and to postwar remembrances.30 Writing to him on December 25, 1783, D'Estaing emphasized the values that united American and French officers together, such as being "citizen-soldiers" and their "civil and military virtues" as well as their "gallant" conduct. He presented Washington with an American eagle sculpture that symbolized the freedom achieved during the American Revolution, writing, "Liberty (of which it is the happy and august symbol) has risen of itself, supported by wisdom, talents, and disinterestedness, by every virtue—by General Washington."31 Washington echoed this sentiment in a letter to Rochambeau, describing his "pleasure" that "we have been contemporaries and fellow-laborers in the cause of liberty, and that we have lived together as brothers should do—in harmony and friendship."32 These letters expressed their shared philosophical sensibilities on government—support for individual rights, particularly liberty; respect for constitutional authority and the rule of law; and the belief in the enlightened leadership of the elites. In short, the French generals' aristocratic liberalism matched Washington's republicanism, making these men trusted informants for one another.33
By the time Washington became president in 1789, he had already participated in two global wars between France and Great Britain. The letters he received from his French generals, a happy byproduct of the latter of these, offered him a front-row seat to the rumblings that would eventually lead to a third war between the two European rivals. As president, Washington received international news from other correspondents and sources in Europe as well.34 But the letters from his trusted brothers in arms, who had already served with him in one revolution and who now played leading roles in another, offered a firsthand perspective on European affairs that his other correspondents could not match. These reports played a crucial role in Washington's decisions to not aid France and, more importantly, to pursue a policy of neutrality toward warring Europe.
The year 1789 was a watershed one for America and for France. The United States entered a new phase of its revolution by launching a constitutionally based republican government, while France embarked on its own political makeover, with revolutionaries charging the Bastille prison, the members of the National Assembly pledging to write a new constitution, and these deputies proclaiming the people's natural rights in the Declaration of Rights of Man and the Citizen. As Americans celebrated the ratification of the Constitution and the establishment of their new national government, they also saluted the achievements of their French counterparts, who seemed to be wisely following the American path to political liberty and republican government.35 The French achievements of 1789 enjoyed almost universal support among Americans, including Washington and other future Federalists. This enthusiasm spilled into the streets and led to widespread celebrations of revolutionary France, despite glaring differences between it and the American experience. Although this initial burst of optimism would devolve into partisan acrimony in the United States and political violence in France, both sides, at least for the time being, enjoyed the idea that their revolutions would inspire political change throughout the world.36
From the perspective of Washington and his generals, the French Revolution can be understood as actually two revolutions. The first one, occurring from 1789 to 1791, saw aristocratic liberalism and enlightened French officers and elites as ascendant, whereas the second one, taking place from 1791 to 1793, erased the accomplishments and ideas of the first with more democratic impulses.37 During the initial stage of revolutionary hopefulness, beginning in 1789, these French officers assumed prominent positions in their country's army or in revolutionary politics and offered their insights to America's newly elected republican president. Comte D'Estaing, who had led the French navy in North America, was now the commanding general of the Versailles National Guard, a citizen-based militia group with jurisdiction over the king's palace. Comte de Rochambeau, the commander of French forces during the American Revolution, became the marshal of France in 1791, the last one Louis XVI would appoint. Now-comte La Rouerie, who had been a brigadier general in the Continental Army, found himself involved in political affairs when he served as a delegate from Brittany to the National Assembly in 1788. Among this group of generals, however, the marquis de Lafayette possessed the greatest ambitions for both himself and his nation's revolution, hoping to become the George Washington of France. In June 1789, after the fall of the Bastille, Louis XVI appointed Lafayette as the commander of the Paris unit of the National Guard, a newly established citizens' militia responsible for maintaining order throughout France.38 This new position placed Lafayette at the center of revolutionary unrest, including protecting the controversial king who had selected him.
During the first year of the French Revolution, Washington and his former officers contrasted America's successful implementation of its new constitution against France's attempt to draft one. As promised in its Tennis Court oath of August 1789, the National Assembly set writing a new constitution as its sole priority. Members of the Third Estate and aristocratic liberals advocated a constitutional government, freedom of speech and press, and spreading the burden of taxation fairly and equally. In January 1789, Rochambeau summarized this leading, but not necessarily unanimous, approach to constitutional reform: "I am of the little number of the noble men that have voted in favor of the equal representation of the third order [the Third Estate]; your pupil Lafayette has voted for the same opinion, as you may believe it, but we have here a great number of aristocratical [sic] men that are very interested to perpetuate the abuses."39 Despite the excitement of 1789, these noblemen wondered if France possessed the leadership and the ideological consensus to translate these ideas into political change.
La Rouerie's letter to Washington of June 18, 1789, captured the early ambivalence of an experienced military officer eager to make a political contribution but who found the French situation lacking in leadership and direction. After fulsomely praising Washington as a "mighty eminence . . . born every three or four hundred years," La Rouerie lamented France's failure to produce men with similarly selfless qualities: "Our affairs in this part of the world do not go as honest and impartial men could wish." He then chronicled his own relationship to the French Revolution: "I have been pretty active last year and in the beginning of this, when I thought the activity of an individual could be of service to his country." But La Rouerie's service was short lived due to a "long and hot skirmish" with members of the Assembly of Notables who opposed natural and civil rights. Contrasting his revolutionary service in America with that in France, La Rouerie concluded his letter with a prescient prediction: "I fear two great evils for my country, anarchy on one hand, despotism on the other."40
In his October 1789 response, Washington expressed his hopes when he juxtaposed America's positive experiment with republican government alongside his wish that France would enjoy a similar outcome. First, he concurrently announced America's successful launching of republican government to La Rouerie, Lafayette, Rochambeau, and D'Estaing: "I shall add to your satisfaction by informing you that the political affairs of the United States are in so pleasing a train as to promise respectability to our government and happiness to our citizens." Washington then linked the two revolutions together: "I am persuaded I express the sentiments of my fellow Citizens, when I offer an earnest prayer that it may terminate in the permanent honor and happiness of your government and people."41 In other words, the United States had proceeded smoothly from revolution to republican government, and so could France.
The correspondence of 1790 continued to be hopeful about revolutionary progress on both sides of Atlantic, although the reports from the American side were increasingly optimistic, while those from France expressed growing anxiety about the future. Washington based his claims on the firsthand observations he had made during his presidential tours to the New England states in 1789 and to Rhode Island in 1790.42 Meanwhile, his French generals increasingly fretted about a revolution that continued to be strong in ideas and passion but weak on leadership and constitutions.
A letter from Rochambeau dated April 11, 1790, contrasted the pace and volatility of the American and French Revolutions by recalling a moment during his service with the Continental Army. He wrote to Washington: "Do you remember, my dear general, of the first repast that we have made together at Rhode Island. I did you remark [sic] from the soup the difference of the character of our two nations, the French in burning their throat, and all the Americans waiting wisely of the time that it was cooled. I believe, my dear general, you have seen since a year that our nation has not change [sic] of character. We go very fast—God will that we come at our aims."43 Washington attempted to reassure his friend and colleague by replying: "But if there shall be no worse consequence resulting from too great eagerness in swallowing something so delightful as liberty, than that of suffering a momentary pain or making a ridiculous figure with a scalded mouth; upon the whole it may be said that you Frenchmen have come off well, considering how immoderately you thirsted for the cup of liberty."44 With the differences between the two experiences becoming more apparent, many in France feared that their revolution would not end as happily as the American one had.
Lafayette sought to portray the upheavals in France as a type of constructive chaos that would produce positive political changes and stability.45 Writing to Washington in January 1790, he explained, "We have come thus far in the revolution without breaking the ship either on the shoal of aristocracy, or that of faction," then concluded, "we are stirring towards a tolerable conclusion." Although he acknowledged that the "new building" might not be "perfect," it would be "sufficient to ensure freedom."46 Several months later Lafayette cemented the connections between the American and French Revolutions, and between Washington and himself, when he sent the president the key to the Bastille prison.47 He explained that the Bastille had represented a "fortress of despotism" and credited his former commander with inspiring in him the principles of liberty that resulted in his ordering the prison's destruction. Lafayette also reaffirmed his bond to Washington when he declared the key "a tribute which I owe as a son to my adoptive father, as an aide-de-camp to my general, as a missionary of liberty to its patriarch."48 Yet comte de Chateaubriand, the future foreign minister of France, dismissed these keys "as rather silly toys which passed from hand to hand," offering at least one critique of the symbolic links Lafayette attempted to establish with his American role model.49
Despite Lafayette's confidence in his leadership abilities and France's long-term political prospects, Washington's other correspondents in 1790 blamed the National Assembly (now officially called the National Constituent Assembly) for its failure to fulfill its oath and write a constitution. The revolutionary excitement of 1789 had produced a leadership vacuum in Paris, with deputies to the National Assembly, which had displaced Louis XVI as the nation's sovereign authority, showing more interest in fighting among themselves than establishing a new government. La Rouerie described the self-centered politicians, whose intrigues merely exacerbated the chaotic French political situation: "I do not know indeed what to relate to you of the transactions which rascality, madness, avarice, and that super powerful love for disorder, which seems to be liberty to the eyes of insurrecting slavery." He then blamed the constitution writers as emblematic of the leadership problems plaguing France because these men "dispute, slander, fight and kick each other most unmercifully" without considering the common good of the nation.50
The turning point in Washington's views on the French Revolution came in late 1790, when he understood what his French officers had been describing—the unwillingness of the National Assembly to draft a new constitution—and he urged quick action. On June 20, 1790, the National Assembly presented a resolution to the president of the United States honoring the life of Benjamin Franklin, who had died on April 17. In this resolution, the deputies stressed the bonds that linked the two nations together, declaring: "At last the hour of the French has arrived—we love to think that the citizens of the United States have not regarded with indifference our first steps towards liberty."51 In other words, America and France shared the common bonds of liberty and freedom. In his response, Washington celebrated "the blessings of liberty" that linked the two nations together, then he added "the sincere, cordial and earnest wish, I entertain, that their labors may speedily issue in the firm establishment of a Constitution, which, by wisely conciliating the indispensable principles of public order with the enjoyment and exercise of the essential rights of man, shall perpetuate the freedom and happiness of the People of France."52 The president agreed that liberty and freedom were wonderful concepts, but until the French created a stable government to protect these rights and promote the public order, their revolution would be incomplete and might possibly even fail.
In the aftermath of this exchange with the National Assembly, Washington began to openly express his concerns about the instability of French politics to Congress, to his French generals, and to U.S. diplomats in Europe. In his annual address to Congress on December 8, 1790, Washington recommended that the United States shield itself from European conflicts, particularly in the area of transatlantic trade. He declared, "The disturbed situation of Europe, and particularly the critical posture of the great maritime powers," could have a disruptive effect on American commerce as these countries make "preparations for a War." He added that European turmoil "ought to make us more thankful for the general peace and security enjoyed by the United States." He additionally warned the nation and Congress to protect American economic interests from these external threats by relying on U.S. ships rather than foreign merchantmen: "Our fisheries and the transportation of our own produce offers us abundant means for guarding ourselves against this evil."53 Reflecting the influence of his French generals on his diplomatic outlook, this address in December 1790 marked the first time Washington had mentioned European warfare and U.S. foreign policy to Congress, while also providing an early indication of his inclination toward neutrality.
Washington also employed this more assertive approach in his correspondence with his French generals, urging them to focus on governance rather than political rhetoric and excitement. Abandoning the bland reassurances contained in earlier letters, the president wrote to Lafayette on March 19, 1791, "My affection for the French nation, my sincere wish that their government may be respectable, and the people happy, will excuse the disclosure of this sentiment, the only one, I believe, that I have ventured to offer on the subject of the revolution."54 Several months later Washington emphasized to him that the political disorder in France would not subside "until your Constitution is fixed—your government organized—and your representative body renovated—much tranquility cannot be expected—for, until these things are done, those who are unfriendly to the revolution, will not quit the hope of bringing matters back to their former state." He concluded, "But we do not wish to be the only people who taste the sweets of an equal and good government—we look with an anxious eye for the time when happiness and tranquility shall prevail in your country."55 In the aftermath of the king's attempted flight that June, Washington offered Lafayette "his sincere regard for the French nation" and "his constant anxiety for [Lafayette's] personal safety," conceding, "it does not appear likely that the clouds which have long obscured your political horizon will be soon dispersed."56 The president hoped France would fulfill its revolutionary mandate, but the National Assembly's failure to write a constitution made such an outcome unlikely.
Washington also wrote to U.S. diplomats in Europe to share his views on France's growing instability. In a March 16, 1791, letter to David Humphreys, the American minister to Portugal, the president explained the difficulty: "Of the state of things in France we can form no just idea, so various and contradictory are our accounts from thence."57 In another letter, Washington made explicit his desire to remain aloof from European affairs, telling Gouverneur Morris on July 28, "But I trust we shall never so far lose sight of our own interest and happiness as to become, unnecessarily, a party in their political disputes."58 In a subsequent letter to Morris, who was now minister to France, Washington observed, "gloomy indeed appears the situation of France at this juncture," adding, "who can say with any precision how these things will terminate."59 He advocated distancing the young republic from such uncertainty, including any previous economic commitments, writing, "In the present state of things we cannot expect that any commercial treaty can now be formed with France."60 Two years before issuing the Neutrality Proclamation, Washington was prepared to shield the United States from troublesome European alliances, a preemptive stance made possible by the intelligence he had received from his French generals.
Amid this gloominess, late 1791 brought a brief glimmer of hope when the National Constituent Assembly completed the new French constitution, and the king accepted it. On September 19, Louis XVI (who had signed the Treaties of Alliance and Amity and Commerce in 1778) shared the news with his ally, President Washington, in a brief letter: "Very dear, great friends and allies. We make it our duty to inform you that we have accepted the Constitution which has been presented to us in the name of the nation, and according to which France will be henceforth governed. . . . It is with real pleasure we take this occasion to renew to you assurances of the sincere friendship we bear you."61 The president responded in an equally optimistic fashion, declaring: "Very great, good, and dear Friend and Ally. I receive as a new proof of friendship to the United States, the letter wherein you inform me that you have accepted the Constitution presented to you in the name of your nation, and according to which it is henceforth to be governed."62 Writing to Lafayette, Washington reiterated his excitement and relief that the French people had translated their revolutionary ideas into a viable constitutional form: "I cannot conclude this letter without congratulating you most sincerely on the King's acceptance of the Constitution presented to him by the National Assembly. . . . [W]hen your affairs are completely settled under an energetic and equal government the hearts of good men will be gratified."63 France's attainment of the constitutional stability Washington had long advocated offered hope that it would follow America's example and successfully fulfill its 1789 revolutionary mandate.
The only problem was that, for myriad reasons that soon became apparent, France was not the United States. The French constitution, rather than taming revolutionary impulses the way the U.S. Constitution had, instead unleashed that country's longstanding economic, social, and political tensions in violent and explosive ways. True to its Tennis Court oath, the relatively moderate National Constituent Assembly disbanded and gave way to the more egalitarian Legislative Assembly, where ideological orthodoxy, recrimination, and violence became the driving impulses. The aristocratic liberalism that had informed the first years of the French Revolution and the resulting constitution gave way to more provocative ideas designed to remake all of society.64 Despite the brief burst of optimism in late 1791, France's entry into the democratic phase of its revolution affirmed the wisdom of Washington's earlier decision to distance the United States from its ally.
With the collapse of aristocratic liberalism and the violent assault on its supporting components, including the king, the nobles, and the constitution, Washington witnessed his military friends becoming victims of a revolution they had once supported. The marquis de Lafayette, who had such high aspirations for himself and his country's future, attempted to support the new government in late 1791, despite the Legislative Assembly's overt hostility to the new constitution and to the anemic king. In December, he became one of three commanders of the French army, along with Rochambeau and baron de Luckner.65 Writing to Washington on January 22, 1792, Lafayette described his ambivalence in accepting this position: "I had refused every public employment that had been offered by the people, and still more had I denied my consent to my being appointed to any military command—But when I saw our liberties and Constitution were seriously threatened and my services could be usefully employed in fighting for our old cause, I could no more resist the wishes of my country men, and as soon as the King's express reached my farm, I set out for Paris."66 In his response, Washington expressed concerns for France's political future: "We are however anxious that the horrors of war may be avoided, if possible. . . . [W]hile despotic oppression is avoided on the one hand, licentiousness may not be substituted for liberty or confusion take place of order, on the other."67 Acknowledging the personal cost of France's revolutionary chaos, he also expressed concern for Lafayette's well-being: "I assure you, my dear Sir, I have not been a little anxious for your personal safety, and I have yet no grounds for removing that anxiety," a statement that demonstrated Washington's helplessness and his prescience.68
The year 1792 marked the full-scale debut of French radicalism, with the Legislative Assembly launching a war on monarchy, both internationally and domestically. By April, hostilities between revolutionary France and monarchical Austria resulted in an official declaration of war between the two countries, with Prussia joining Austria's side by June. Lafayette and Rochambeau led their troops into Austria, believing they were defending not only France but also the king and the country's new constitution. By August, though, the Bourbon monarchy had been overthrown, and a month later the French republic had been declared.69 Radicals then turned their attention to violently purging the government and the military of anyone viewed as sympathetic to the monarchy, a policy that placed Washington's officers, and other aristocratic liberals, in a precarious position.
From 1792 onward, the violent excesses of the French Revolution hit Washington close to home as his former military comrades became victims of the political chaos he had warned against. Lafayette was the first of those officers to succumb to French radicals due to the prominent role he had played in protecting the king as head of the Parisian National Guard.70 Although he attempted to escape from the Austrian front in 1792 and even make his way to America, Lafayette was instead captured and imprisoned in Prussia that same year.71 His fate weighed heavily on Washington, who wrote to Lafayette's wife and to his own secretary of state to offer assistance.72 The president, with his cabinet's approval, even took the unusual (and unsuccessful) step of contacting King Frederick William of Prussia in the hopes of gaining Lafayette's release.73 Five years would pass before Washington would hear again from his beloved "adopted son," who was released from the Olmutz prison in 1797.74
Over the next few years, Washington watched as his other military friends succumbed to this once-promising revolution. La Rouerie, who had participated in revolutionary politics in 1788 and who had shared with Washington his growing disillusionment with its excesses, attempted to escape but died in hiding in 1793.75 Even in death, La Rouerie's opponents hounded him. Accused of being a royalist, French radicals exhumed his body three weeks after his death, decapitated it, and displayed his head in the newly formed National Convention.76 Rochambeau and D'Estaing, aristocratic liberals who had protected and supported the monarchy, albeit a constitutional one, became ensnared in the Great Terror of 1794. D'Estaing, who had guarded the king as head of the Versailles National Guard, was arrested in March 1794 and executed by guillotine in April.77 Rochambeau, the last Bourbon marshal of France, proved more fortunate than his military colleagues, spending only six months in prison. He retired to his family estate upon his release and died in 1807.78
As Washington witnessed these personal examples of France's political turmoil, he received an unsettling letter from the National Convention, a popularly elected body charged with writing a republican constitution and determining the Louis XVI's fate, explaining the rationale behind its campaign against the king and his supporters. The letter calmly explained: "This revolution was necessary. Royalty was still existing, and in every constitution where it exists there is no true liberty. Kings and equality are incompatible with each other."79 Washington did not offer a response to this campaign of regicide and political purges, particularly in the name of constitution writing and republican government. The mandate of the National Convention ushered in even more violence and turmoil in 1793, with the execution of Louis XVI in January and the expansion of France's antimonarchical European war to include Great Britain and the Dutch Republic in February, then Spain in March.80
France's declaration of war against Great Britain in 1793, America's primary trading partner, required the United States to formally reconsider its relationship with its revolutionary ally.81 In a second round of letters to his foreign ministers in Lisbon and Paris, Washington offered a preview of how the U.S. government intended to respond. Writing to Humphreys on March 23, Washington articulated his desire to protect the young nation from European upheavals: "I ardently wish we may not be forced into it by the conduct of other nations" and instead be "permitted to improve, without interruption" to utilize "the great advantages which nature and circumstances have placed within our reach."82 Having spent the past few years warily watching continental affairs, with the help of his French generals, Washington immediately understood how his administration needed to respond. Two months into his second term as president, he and his cabinet began to formulate a statement of American neutrality to shield the young republic from foreign turmoil, including distancing the nation from its erstwhile ally.83
Washington's diplomatic education occurred on the North American battlefields of two major wars, which he fought with increasing degrees of responsibility. These wartime experiences also yielded transatlantic friendships with trusted French generals who kept him abreast of European affairs once he became president. While Washington received many letters about the French Revolution, the ones from Lafayette, La Rouerie, Rochambeau, and D'Estaing occupied a special place because of the strong political and personal bonds these men shared with him. His participation in two global conflicts, with Great Britain and France trading places as America's ally and its enemy from one to the other, provided Washington with a unique perspective on the dangers and pitfalls of becoming involved in this longstanding European rivalry. Influenced by his battlefield experiences and the insights of his French generals, Washington pursued a policy of neutrality to protect the young nation from conflicts that did not concern the United States.