Revolutionary Experiments in Neutrality
The Enlightenment ideas that inspired the American Revolution encouraged many Americans to think boldly and broadly about the transformations they hoped to institute in the newly established nation. Having engaged in wartime privateering as colonists and revolutionaries, they now sought less combative ways to participate in maritime commerce. Free trade emerged as a top priority of the Continental Congress, with John Adams spearheading the effort to translate these Enlightenment concepts into practical diplomacy. His draft Plan of Treaties of 1776, more commonly known as the Model Treaty, represented America's blueprint for interacting with other nations: commercial agreements would replace burdensome military alliances. Yet winning a war with free trade alone proved to be a losing proposition. Most European nations had no interest in alienating Britain by recognizing its rebellious colonies, preferring to pursue their own neutrality instead. Even Britain's archenemy, France, required more than the promise of American commerce to enter the conflict. The realities of winning the war forced the Continental Congress to secure the entangling alliances they had hoped to avoid. With American diplomats scattered across Europe, Congress first pursed an international path to independence, with the prospect of free trade on the horizon.
The origins of the 1793 Neutrality Proclamation can be found within the ideas of Enlightenment philosophers and the resulting treaties that embraced these concepts. Most European nations subscribed to the reigning economic concept of the sixteenth and seventeenth centuries—mercantilism. As a result, warfare and trade became closely intertwined as these countries sought to gain a greater share of finite commerce. The Atlantic became a dangerous place to do business, particularly for neutral nations. To gain advantage over their maritime enemies, warring adversaries employed privateers encouraged to operate under the concept that "enemy goods make enemy vessels."1
Relief from this cutthroat approach came from Enlightenment philosophers, who viewed trade through the more benign prism of reason and balance. In contrast to European monarchs who regarded trade as a combative enterprise, writers such as Montesquieu and Adam Smith saw free trade as a positive good that could elevate people and societies. Montesquieu argued that "the spirit of republics is peace and moderation," in contrast with warring monarchies. Smith believed "free and open trade between nations" would offer the "greatest good for all mankind."2 A seventeenth-century Dutch legal scholar, Hugo Grotius, had inspired these philosophical conceptions by declaring in his book Mare Liberum (The free sea) that the oceans should be open to all, not just a few powerful nations such as Spain and Portugal.3 If trade had previously functioned as a tool of war, free trade imagined a world of neutral commerce in which ships traded without regard to nationality and without risk of entangling warfare.
As European nations experimented with free trade in the seventeenth and eighteenth centuries, the resulting diplomatic agreements and the Enlightenment ideas that inspired them traversed the Atlantic and entered the homes, minds, and colleges of Americans living in the thirteen English colonies.4 As the political situation in America heated up after the Seven Years' War, revolutionary leaders looked to a wide range of historical and philosophical sources from ancient Greece and Rome and from Europe, specifically Renaissance and Enlightenment scholars, for inspiration.5 Amid this vast collection of writings, one emerged as an indispensable guidebook for revolutionary Americans contemplating the nascent country's diplomatic future: Emer de Vattel's The Law of Nations. Vattel, a Swiss philosopher, published this four-volume work in 1758, offering a comprehensive understanding of the role a nation should take in state building and international relations.6 For an eighteenth-century audience already steeped in natural rights and free trade, Vattel's chapter on neutrality (contained in the third book, Of War), served as the definitive handbook for nations wishing to purse a neutral diplomatic path.
Following in the tradition of other Enlightenment philosophers, Vattel proclaimed that the laws of nature applied to nations, making them "free, independent and equal."7 He then demonstrated the specific ways a nation's freedom, independence, and equality found expression in trade and diplomacy. Like Grotius, Vattel believed in the freedom of the seas: "No nation, therefore, has a right to take possession of the open sea, or claim the sole use of it, to the exclusion of other nations."8 Freedom of the seas also meant free trade. Vattel affirmed, "Every nation, in virtue of her natural liberty, has a right to trade with those who are willing to correspond with such intentions," chiding those who might "injure" this right.9 While advocating treaties and diplomacy among nations, he also recognized that wars might occur. In his chapter "Of Neutrality," Vattel affirmed the right of a nation to remain neutral during wartime as long as unbound by treaty to participate. He also offered other rules of neutrality, including the need to adhere strictly to this status and to treat all combatants equally. He encouraged nations to make their neutral status explicit through formal treaties with the warring parties so there were no misunderstandings. Most importantly, Vattel reiterated the importance of neutral nations being able to trade without interference, writing, "An attempt to interrupt or put a stop to this trade would be a violation of the rights of neutral nations, a flagrant injury to them." In other words, neutrality was a meaningless concept if ships could not trade freely without risk of capture. Vattel made an exception for specifically defined contraband needed for war, such as "arms, ammunition, timber for ship-building, every kind of naval stores, [and] horses," recognizing too that searching neutral vessels would be inevitable. Nonetheless, he urged respect for a ship's bill of lading to avoid unnecessary seizures and captures.10
With the convening of the First Continental Congress in 1774, Law of Nations served as an indispensable guidebook for America's early diplomats and political leaders as they contemplated an independent nation. The delegates made use of Philadelphia's public library to obtain works by Vattel and Montesquieu.11 Later, when Congress established its own library, Vattel's four-volume work appeared among the collection's 300 books. Benjamin Franklin, who relied on a donated copy, wrote to the book's donor to describe its popularity among the delegates: "It came to us in good season, when the circumstances of a rising state make it necessary frequently to consult the law of nations."12 Even after the revolution, Vattel's ideas continued to permeate political discussions. During the lively debates on the draft Neutrality Proclamation in 1793, Washington's cabinet members—Jefferson, Hamilton, Randolph, and Knox—resembled sparring graduate students as they vied to demonstrate their superior mastery of Vattel's ideas.13 One historian succinctly summarized Law of Nations as providing the "textbook for the State Department and the federal courts" in the 1790s.14
Illustrating the book's importance in the education of a future generation of political leaders, Vattel's writings (along with those of Grotius, John Locke, Montesquieu, and other Enlightenment scholars) infused the curriculums and libraries of the colonies' colleges.15 Having earlier benefited from a loaned copy of Vattel, Franklin returned the favor by donating copies of Law of Nations to Harvard College, the Boston Public Library, and the Library Company of Philadelphia.16 Washington ordered this book, along with many others, for his stepson John Parke Custis, who was a student at King's College (present-day Columbia University).17 Hamilton, then also at King's College, studied Vattel, as did future secretary of state and president John Quincy Adams, who read his father's copy while at Harvard.18 Jefferson, who trained law students while also serving in public office, included Vattel (as well as law books, historical studies, and the writings of other Enlightenment philosophers) on the extensive reading list he prepared for his students.19
The most immediate and direct effect of Vattel's and other Enlightenment writers' ideas on free trade appeared in the Plan of Treaties, adopted by the Continental Congress in September 1776. American diplomacy formally began in 1775, when Congress established the "Secret Committee" to initiate negotiations with potential European allies, particularly France, which eagerly sought ways to undercut Britain's economic and political hegemony.20 A year later Richard Henry Lee's resolution on independence made America's diplomatic needs explicit when it stated "that measures should be immediately taken for procuring the assistance of foreign powers."21 The fledging nation's Declaration of Independence would be meaningless unless foreign countries recognized the United States as a sovereign nation. In the busy summer of 1776, Congress appointed a committee "to prepare a plan of treaties to be proposed to foreign powers" to attain international recognition, to cultivate wartime alliances, and to develop transatlantic trading relations.22
As newcomers to international diplomacy, many in Congress naively believed that unrestricted commercial treaties would offer European nations so many benefits that they would happily support American independence and even contribute resources to the war effort.23 John Adams emerged as the leading advocate of this approach.24 As he sat down to draft what would become the Model Treaty in 1776, Adams's diplomatic experiences were more academic than practical. In keeping with the college curriculums of the eighteenth century, he had studied Enlightenment philosophers while at Harvard. As an attorney in Boston during the revenue crises, he had participated in the debates on the Stamp, Townshend, and Tea Acts. These practical experiences, combined with his thoughtful writings on republican government, made him an influential figure in both the First and Second Continental Congresses. Despite his leading role in writing America's first diplomatic statement, the Model Treaty, his posting to France in 1778 marked his first journey outside the American colonies. This idealistic approach to international relations might explain Adams's overconfidence in the power of free trade to attract European allies.
During the intellectually fertile summer of 1776, Adams sketched out his thoughts on "a model of a treaty" in his diary. In an initial entry, he outlined the very specific provisions he sought in a treaty with France: "1st. No Political Connection. 2nd. No military connection. Receive no Troops from her. 3rd. Only a commercial connection, i.e. make a Treaty, to receive her ships in our Ports. Let her engage to receive our Ships into her Ports—furnish us with Arms, Cannon, Salt Petre [sic], Powder, Duck, Steel."25 In subsequent writings, he expanded on the importance of American autonomy: "That we should avoid all alliance, which might embarrass us in after times and involve us in future European Wars." Instead, Adams saw a nonbinding commercial treaty as the pathway to American independence because it would liberate the colonies from existing trading restrictions with Britain while opening up additional commercial markets across Europe.26 As the following list suggests, he believed the benefits to France of a Franco-American alliance would be substantial and endless: it would "encourage her manufactures, increase her exports of the produce of her soil and agriculture, extend her navigation and trade, augment her resources of naval power, raise her from her present deep humiliation, distress and decay, and place her on a more equal footing with England, for the protection of her foreign possessions, and maintaining her independence at sea." At the same, these significant political and economic advantages "would be an ample compensation to France for acknowledging our independence, and for furnishing us for our money or upon credit for a time, with such supplies of necessaries as we should want, even if this conduct should involve her in a war."27 As a major proponent of commercial diplomacy, Adams emerged as the obvious choice to write the draft treaty.28
With the right of free trade being increasingly affirmed in European diplomacy, Adams had numerous examples to choose from as he composed the Model Treaty. His challenge was finding the versions that best suited American needs and aspirations. Relying on several books on European diplomacy that Franklin, a one-man lending library, had shared with him, Adams focused on Anglo-French treaties from the late seventeenth and early eighteenth centuries. He liberally copied the free-trade provisions from these agreements, including navigation rights, the definition of contraband, and limits on privateering, into Articles XIV–XXX of his draft agreement.29 Adams's decision to model his treaty on these Anglo-French efforts made sense. He wanted to create a successful document that would include language and provisions familiar to European diplomats. While several Anglo-Dutch and Anglo-Spanish agreements also provided potential templates, Adams wanted to incorporate language on free trade from treaties that France had already endorsed.30 By substituting "America" for "Britain" in his version, he also placed the revolutionary nation on equal sovereign footing with France and Britain.31
When completed several weeks later, the Model Treaty consisted of thirty articles and envisioned a friendly commercial relationship with Louis XVI, "the most Christian king," in the hope that France would return the favor by declaring war on Britain.32 The treaty's economic provisions promised commercial reciprocity between the United States and France, with French ships enjoying the same privileges as American ones, including the same rate of duties and freedom of navigation in U.S. waters. The nascent country also requested French protection from the Algerian pirates in the Mediterranean. Most importantly, the agreement affirmed the concept "that free ships shall also give a freedom to goods, and that everything shall be deemed to be free and exempt . . . , contraband goods being always excepted." At the same time, the Model Treaty implied the possibility of war between Great Britain and France, even a wartime alliance between America and France. In the event of an Anglo-French conflict, the treaty offered several self-serving provisions for the American cause. First, the United States agreed to remain neutral but requested that France not privateer against America or invade Canada. Second, France should not expect to acquire Canada or Florida as a prerequisite for an American alliance. In its definition of contraband, the treaty listed sixty-eight items, primarily weapons and ammunition but also tobacco, salted fish, cheese, butter, beer, wine, sugar, and salt while excluding cloth, shipbuilding materials, and most other food items.33 Adams nonetheless had crafted a treaty that demonstrated a strong adherence to Enlightenment ideas on free trade. While some critics in Congress wanted it to acknowledge the political situation, Adams and Franklin, his diplomatic colleague, believed its commercial provisions provided enough incentives to attract France's military assistance without sacrificing American sovereignty.34
Free trade as a wartime strategy proved to be a short-lived policy, despite Congress's adoption of the Model Treaty in September 1776. (Congress had also authorized the competing policy of wartime privateering.)35 France would not enter the conflict without an explicit military alliance, and the struggling American war effort needed more than free trade to be successful. America would need to win its independence on the battlefield before it could attain its dream of political and commercial neutrality. In December 1776, Congress abandoned the Model Treaty and instructed its commissioners in Paris—Franklin, Silas Deane, and Arthur Lee—to make more tangible concessions to France in the hopes of securing military help. After more than a year of slow and delicate negotiations, Franklin and Deane secured two treaties with France: the Treaty of Alliance and the Treaty of Amity and Commerce. (Adams had replaced Lee as the third envoy, but by the time he arrived in Paris, most of the work on the two treaties had been completed.)36 The thirty-one-article Treaty of Amity and Commerce borrowed liberally from the thirty-article Model Treaty's vision of commercial agreements, including its affirmation of the right of free trade in Article XXIII: "And it is hereby stipulated that free Ships shall also give a freedom to Goods."37 A month after Congress accepted these treaties, Great Britain declared war on France on June 14, 1778. The American Revolution had become a global conflict.38
The Franco-American alliance (which would also include Spain) had the ironic effect of encouraging less powerful nations such as Russia and Sweden to form the League of Armed Neutrality to attain the political neutrality and freedom of trade that the fledgling United States had sought in its Model Treaty.39 Spearheading this effort was Empress Catherine II of Russia (Catherine the Great), who had grown frustrated with Britain's previous neutrality violations and wanted to signal Russia's unwillingness to ally with that kingdom to fight France, Spain, and the Americans. As an added bonus, an alliance of neutral nations could bolster Russia's naval power and its influence over European affairs.40
The roots of Armed Neutrality can be found in the delicate maritime relationship that made Russia dependent on Britain. Possessing only 17 merchant ships compared with Britain's 414, the transport of Russian goods relied on the kindness of foreign captains. Further complicating this relationship was Britain's continued reliance on the Consolato del mare as a wartime strategy against enemy shipping during its eighteenth-century wars. British (and Spanish) warships captured and seized Russian cargoes and vessels (and those of other nations) despite the desire of these smaller countries to avoid involvement in these conflicts.41 Amid these offenses, Britain arrogantly assumed that Russia would join forces with them to counter the Americans' alliance with the Bourbon powers of France and Spain. Aside from political considerations, Britain desired this alliance because Russian forests produced valuable raw materials useful in building and repairing ships.42 Catherine the Great, however, had other plans. Steeped in the Enlightenment ideas of free trade and understanding the realities of her weak navy, the empress sought to unite the other neutral nations that had fallen victim to the aggressive practices of Britain and the other great powers. Spain's seizure of a Russian ship (rather than a British transgression) provided the violation Catherine needed to launch her diplomatic offensive on neutrality.43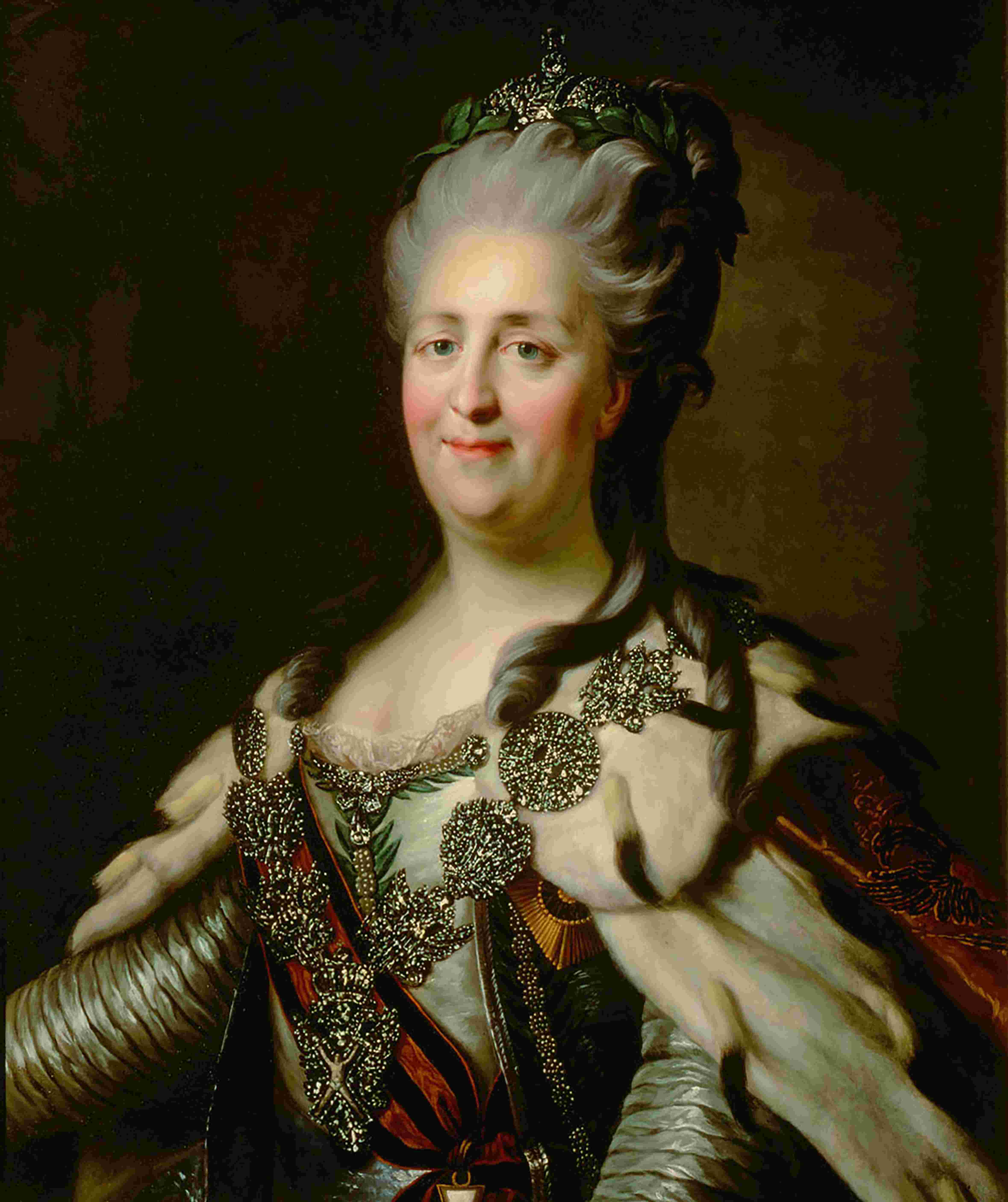 On March 11, 1780, Russia issued the Declaration of Armed Neutrality to the warring nations of Britain, France, and Spain to announce its intention to remain neutral. Demonstrating the continued influence of Enlightenment ideas on free trade, the statement's preamble declared Russia's high regard "for the rights of neutrality and the liberty of universal commerce." The statement added that Catherine's "subjects would peaceably enjoy the fruits of their industry and the advantages belonging to a neutral nation." The declaration then announced to these belligerents the five principles of neutrality Russia intended to follow during the current war. The first item declared the right of neutral vessels "to navigate freely from port to port and along the coasts of nations at war." The second provision affirmed the principle that "free ships make free goods." The third article made exceptions for contraband amid a list of "free goods" but permitted each nation to define what specifically qualified. The fourth item defined a blockaded port and the potential dangers in entering a heavily fortified harbor. The last provision established the rules for dealing with the disposition of prizes.44
The Declaration of Armed Neutrality prompted swift diplomatic reactions across Europe, with most nations responding favorably to its provisions.45 The Bourbon powers of France and Spain eagerly embraced this statement because it enabled them to trade freely with participating nations. On April 18, Spain, by way of its foreign minister, affirmed its support for Russia's declaration: "To show to all the neutral powers how much Spain is desirous of observing the same rules in time of war as she was directed by whilst neuter, His Majesty conforms to the other points contained in the declaration of Russia." A week later France also offered its backing for the rights of neutral nations during wartime: "The King has been desirous, not only to procure a freedom of navigation to the subjects of the Empress of Russia, but to those of all the States who hold their neutrality, and that upon the same conditions as are announced in the treaty to which His Majesty this day answers."46
The strength of these responses encouraged other neutrals to join Russia. By the summer of 1780, Denmark and Norway had signed the Armed Neutrality Conventions, with Sweden and the Netherlands coming aboard by the end of the year. To enforce the provisions of the declaration, Russia, Sweden, Denmark, and Norway increased funding for their navies to defend their commercial ships, while Russia's tiny merchant navy sought to decrease its reliance on British ships by expanding its fleet to 141 vessels by 1787.47 The emerging league also owed its success to "strength in numbers": as additional nations embraced neutral trade, the agreement grew in symbolic and strategic significance.48 By the end of 1782, the Holy Roman Empire, Prussia, Austria, and Portugal had become members of the League of Armed Neutrality as well. When the Two Sicilies joined in 1783, this agreement consisted of ten member nations.49
The outlier amid this diplomatic enthusiasm for neutrality was, not surprisingly, the chief practitioner of aggressive trading practices: Great Britain. Increasingly isolated, it bristled at this agreement, regarding assertions of neutrality as a blow to its economic reputation and its commercial influence. In its April 23 response to Russia's declaration, Britain complained that it had become the victim of "the unprovoked aggression of France and Spain." Instead of offering a sweeping affirmation of neutral rights, as its two European antagonists had, it reiterated that "the king, from the commencement of these troubles, gave the most precise orders respecting the flag of Her Imperial Majesty, and the commerce of her subjects, agreeable to the law of nations." Taking a "business as usual" approach to maritime violations, Britain reiterated, "in case any infringements, contrary to these repeated orders, take place, the courts of admiralty . . . are established to take cognizance of such matters."50 Despite the league's desire to trade freely during the current conflict, Britain intended to employ the full range of wartime tactics available to it, including seizing the cargoes of neutral vessels.
Britain demonstrated further disregard for Russia's neutral status when it made a second attempt to secure a military alliance with Empress Catherine, despite her stated desire to avoid involvement in the American conflict. In retaliation for Russia spurning its proposal and to weaken the league's enforcement powers, Britain declared war on the Netherlands in December 1780, the strongest maritime member of the Armed Neutrality Convention.51 Many Americans, including Washington, Adams, and members of Congress, believed Russia and its neutral allies would offer military support to the Dutch since its membership in the league had triggered the declaration of war.52 But Catherine remained steadfast in her commitment to Russian neutrality and declined to aid her erstwhile Dutch ally, then demonstrated her expanding influence in European affairs by offering to broker an Anglo-Dutch peace treaty instead.53
For the Americans in Paris, Franklin and Adams, the Declaration of Armed Neutrality exposed the revolutionary nation's precarious diplomatic standing across Europe. Despite America's role as a leading participant in the current war (and also as a supporter of privateers against Russian ships), most European nations perceived the United States, not as a sovereign entity, but as thirteen British colonies in rebellion against their powerful mother country. Because of its dependent political status, America did not warrant official acknowledgement in Russia's plans.54 Stuck in an international "no man's land," Adams and Franklin offered Congress competing advice on the best way to respond to the Armed Neutrality Convention.
Adams, who maintained a sanguine view of European diplomacy, interpreted the declaration as a favorable philosophical and strategic development for the American cause.55 He saw the obvious intellectual connections between his Model Treaty and the emerging League of Armed Neutrality, believing that its members' shared commitment to free trade made these nations natural allies for the American cause. Adams also regarded the league as a powerful bulwark against the British war effort, equivalent to a declaration of war by these nations. He wrote to the Continental Congress, "The Improvement in the Law of Nations which the Empress aims at, and will undoubtedly establish, is hurtful to England, it is true, to a very great degree: but it is beneficial to all other Nations, and to none more than the United States of America, who will be Carriers, and I hope forever Neuters."56 With Russia and other nations rejecting British hegemony, Adams believed the time was ripe for expanded European recognition of American independence as well as additional military alliances.57 Once again, his idealism blinded him to international realities. Russia had formed the league in order to avoid participating in the Anglo-American war. If a powerful country like Britain could not cajole it into an alliance, thirteen American colonies stood little chance of being more successful.
Nonetheless, in subsequent letters to Congress, Adams advocated a return to the "militia diplomacy"—the American practice of sending ministers to European capitals even if they had not been invited—to capitalize on the common cause with Europe that Armed Neutrality revealed.58 He wrote, "I could wish that the United States had a Minister at each of the Maritime Courts, I mean Holland, Russia, Sweden and Denmark," a reference to the participants in the convention.59 A month later Adams lamented the lack of information about America's revolutionary efforts in European capitals: "Neither the Cause, nor the Country of America are understood in any Part of Europe, which gives Opportunity to the English to represent Things as they choose."60 With American diplomats promoting the fledgling nation's interests in these neutral capitals, he hoped that the United States would be invited to join the League of Armed Neutrality and also receive acknowledgment of its independence.61
Franklin, more experienced in the rules and mores of European diplomacy, offered a more tempered response to Armed Neutrality.62 In Franklin's capacity as America's only recognized minister in Europe, his dispatches officially notified Congress of the dramatic change to international law: "For whatever may formerly have been the Law of Nations, all the Neutral Powers at the Instance of Russia, seem at present disposed to change it."63 Underscoring America's ambiguous status as an unrecognized combatant, he nonetheless recommended that Congress acknowledge the changing maritime law and alert American privateers to its implications: "As it is likely to become the Law of Nations that free Ships should make free Goods, I wish the Congress to consider whether it may not be proper to give Orders to their Cruizers [sic] not to molest Foreign Ships, but conform to the Spirit of that Treaty of Neutrality."64 Franklin, a stickler for diplomatic protocol, stopped short of endorsing Adams's enthusiasm for militia diplomacy, having long dismissed this approach as "suitoring for Alliances." Instead, he advocated what he considered the more effective approach of waiting for nations to choose to ally with the Americans.65
From the battlefield, General Washington also offered his assessment of the new policy of the Armed Neutrality Convention. Writing to the president of the Continental Congress, he agreed with Franklin and Adams's views that "the accession of Holland and Portugal to the Northern League of Neutrality will be undoubtedly very embarrassing to Great Britain." While Adams saw diplomatic opportunity in Britain's difficulties, Washington offered a more realistic interpretation of the situation. He concluded, "But this, I think, may be relied upon, that the more she is insulted and oppressed by the European Powers, the more she will endeavor to revenge herself upon us."66 Later Washington praised the military benefits of the league's agreement because its enforcement greatly weakened "the naval pride and power of Great Britain."67 A career officer who had fought alongside and now against the British, Washington viewed the complexities of European rivalries from a battlefield perspective.
In its official response to the Declaration of Armed Neutrality, the Continental Congress embraced pragmatism over protocol by adopting the competing recommendations of its two diplomats. Advancing the stalled American war effort proved more important than resolving a philosophical debate occurring 3,000 miles away. In deference to Franklin, Congress officially responded to Russia's statement on October 5, 1780. Acknowledging that "their most Christian and Catholic Majesties and most of the neutral maritime powers of Europe have declared their approbation" of the Russian declaration, the delegates also affirmed their "regard to the rights of commerce, and their respect for the sovereign." Additionally, they instructed the Board of Admiralty to "prepare and report instructions for the commander of armed vessels commissioned by the United States" to respect "the principles contained in the Declaration of the Empress of all Russia, on the rights of neutral vessels." In that same statement, Congress also entertained hopes that Russia might include the United States in the League of Armed Neutrality when delegates "empowered" the American ministers in Europe "to accede to such regulations . . . of the said declaration" if invited to do so by "Her Imperial Majesty."68 Although this statement stressed Russia's role in offering America an "invitation" to the agreement, Congress also embraced Adams's recommendation that its diplomats preemptively pursue European alliances.
Despite Franklin's misgivings, Congress revived the practice of militia diplomacy in October 1780 by authorizing unsolicited missions to Russia and the Netherlands. American leaders hoped that diplomatic recognition or even a commercial or military alliance would bolster America's sagging cause.69 In a cost-saving move, Congress appointed diplomats who were already in Europe, with Adams posted to the Netherlands, and his secretary, Francis Dana, dispatched to Russia.70 With Britain now at war with the Netherlands, Adams's instructions had been expanded to include securing a treaty of amity and commerce with the Dutch, modeled on the French agreement of 1778.71 In addition to seeking inclusion in the League of Armed Neutrality, Congress authorized Dana to pursue a similar treaty with Russia that acknowledged American independence.72 While the Declaration of Armed Neutrality offered the immediate incentive for these missions, the emissaries brought America's signature calling card to these negotiations: free trade and friendship with the United States in exchange for recognition and financial assistance.
Contrary to American hopes, militia diplomacy quickly ran afoul of the secretive rules and protocols of the royal courts and the complex entanglements that defined Europe's geopolitical arrangements. Adams complained to Congress, "It is very difficult to discover, with Certainty the secret springs which actuate the Courts of Europe, but whatever I can find with any degree of Probability, I Shall transmit to Congress, at one Time or another."73 As Dana embarked for Russia, Franklin warned him of the pitfalls of militia diplomacy because it "lessens our reputation and makes other[s] less willing to form a connection with us." Instead, Franklin believed that America should focus its diplomatic energies on the country that had already chosen to be its ally: France.74
Despite their summertime arrival, Dana and his youthful secretary, John Quincy Adams, encountered an icy silence as they set foot in the Russian capital of Saint Petersburg.75 Catherine II and her ministers refused to meet with the American, an unrecognized diplomat from rebellious British colonies. Instead, Dana and young Adams lived in virtual seclusion at the Hotel Paris, isolated from the other diplomats attending court at the Hermitage Palace. Further marginalizing his efforts was France's minister to Russia, the marquis de Verac, who believed that the Franco-American alliance authorized him to represent America's diplomatic interests in the empress's court. Dana also found the favoritism, blackmail, and bribery that regulated diplomacy in Catherine's court unseemly. During his two long years in Russia, he received an unsolicited tutorial on the limits of both militia diplomacy and the Armed Neutrality Convention.76 Despite Catherine's boldness in challenging British aggressiveness, she nonetheless carefully avoided antagonizing Britain and becoming an unwilling participant in the American conflict. For starters, Russia had cited a Spanish transgression, rather than a British one, as the impetus for pursuing and declaring Armed Neutrality. Similarly, recognizing American independence remained out of the question as long as Britain still claimed the colonies as its own.77 In the end, American victories on the battlefield, which led to progress at the negotiating table in Paris, ultimately obviated the need for Russian diplomatic recognition, permitting a disheartened Dana to finally leave Saint Petersburg in September 1783.78
Meanwhile in Amsterdam, John Adams's efforts at militia diplomacy also ran afoul of a nation's political priorities. While the outbreak of hostilities between Britain and the Netherlands had signaled an opening for the Americans, the Dutch preferred peace over war. Throughout 1781 and 1782, Adams, lacking proper diplomatic credentials, looked on helplessly as a series of negotiations ensued between these two nations, with a nonaligned Russia serving as mediator.79 Adams's situation became even more precarious when his own government turned on him. On July 10, 1781, he received word that Congress was revoking his commission, then Franklin found a way to tangibly oppose militia diplomacy by eliminating funding for the mission.80 Despite these monumental setbacks, Adams remained in Amsterdam. His diplomatic fortunes finally improved when news of the British surrender at Yorktown reached the Continent in November 1781. The Dutch had failed in their efforts to negotiate a peace treaty, and in the meantime Britain was preparing to recognize American independence. With these obstacles cleared away, Adams belatedly achieved the diplomatic successes he had sought from the Dutch, including recognition of the United States and a treaty of amity and commerce.81 Yet these pyrrhic victories had more to do with America's decisive military triumph on the battlefield (aided by the French alliance) than with the colonies' ragtag efforts at militia diplomacy in European capitals.82
Neutrality assumed one other guise during the Revolution as Native American nations unsuccessfully attempted to avoid taking sides in this conflict. The Oneida Nation spoke for many Natives when they declared their friendship to "old and new England" as well as their neutrality toward a conflict between "two brothers of the same blood."83 Despite these efforts, Indigenous tribes found themselves and their lands situated in the middle of a conflict that did not reflect their concerns, in contrast to European nations, which could declare their ports and ships as neutrals but did not have to worry about threats to their territory. With battles raging around them, Native Americans found it impossible to stay out of harm's way. Additionally, both American and British leaders sought their help on the battlefield. Unable to remain neutral, most Natives preferred to ally with the British, who offered vital trading relationships and did not encroach on their lands.84 But a handful of nations joined forces with the Americans, including the Delaware and the Tuscarora and Oneida, who broke with the other four members of the Iroquois Confederacy.85 The failure of Indian neutrality had disastrous consequences for these nations. The war weakened many of those who participated and resulted in the collapse of the once-powerful Iroquois Confederacy. Native American interests were not represented at the Treaty of Paris, and the American victory meant the additional loss of Indigenous lands to settlers without British officials to intervene.86 Territorially and diplomatically vulnerable in a way that European nations were not, neutrality proved to be an attractive but ultimately elusive goal for Native Americans.
With the end of fighting, the United States could now turn its attention to the role it sought in international affairs as a newly independent nation. During the war, many Americans in Congress had optimistically viewed Russia's Armed Neutrality as an opportunity for an alliance because of its embrace of free trade.87 Instead of that declaration establishing a common ground for neutral commerce, however, the experiences of Dana and John Adams exposed the frustrating complexities of European diplomacy, with its alliances, intrigues, and self-interests. With peace negotiations underway in Paris, the Continental Congress announced a dramatic shift in American policy when it advised its negotiators there, Franklin, Adams, and John Jay, to avoid joining the League of Armed Neutrality or any other European free-trade pact. Chastened by wartime diplomacy, Congress explained in its June 13, 1783, instructions, "the true interest of these states requires that they should be as little as possible entangled in the politics and controversies of European nations."88 On October 29, Congress formally instructed its ministers in Europe "that no further measures be taken at present towards the admission of the United States into that [Armed Neutrality] Confederacy."89 While free trade and commercial relationships remained a priority for Congress, alliances with European countries did not. Although America's national government institutionally evolved from 1776 to 1787, from the Continental Congress to the Confederation Congress and finally to the federal authority under the U.S. Constitution, the nation's commitment to avoiding international entanglements, including the Armed Neutrality Convention, remained a top diplomatic priority, even if these dealt with free trade.90
U.S. political leaders emerged from the revolution still committed to economic neutrality. But after a bruising exposure to the pitfalls of European diplomacy, they realized that their quest for free trade must also include political neutrality: foreign relationships without entanglements. While the Treaty of Paris of 1783 affirmed U.S. political independence from Britain and the new nation's territorial sovereignty, the agreement fell short in establishing the commercial relationship America sought with Britain, which remained its principal trading partner.91 As an alternative, congressional officials launched an ambitious campaign to attain the economic and political relationships that had eluded them during the war.92 Congress appointed Jefferson to join Adams and Franklin in Paris to pursue commercial agreements and diplomatic recognition from no fewer than sixteen European nations, including Great Britain, as well as the Barbary States. Jefferson crafted his own Model Treaty, based on Adams's 1776 template, which reaffirmed the concept that "free ships make free goods" and promised most-favored-nation status to other nations (rather than commercial reciprocity). Despite Congress's high hopes, Jefferson (and his deputies) achieved only two commercial treaties—with Prussia in 1785 and Morocco in 1786—both offering more-symbolic value than actual economic or strategic benefits.93 Further complicating America's postwar aspirations were colonial and revolutionary entanglements: Britain continued to impress American sailors, and France sought American reciprocity during its revolutionary wars based on the 1778 alliance.94 While America's political status had changed since the American Revolution, its political stature had not, at least in the eyes of most of Europe, further complicating efforts to gain recognition of its political sovereignty and economic autonomy.95
As the ineffectual Confederation Congress made way for a stronger national government under the Constitution of 1787, the nation's political leaders continued to stress the importance of politically unencumbered free trade. The detailed responsibilities given to Congress in Article I, Section 8 includes the power to "regulate commerce with foreign nations." In one Federalist essay (Number 11), Hamilton, its author, highlighted the economic influence a strong government would wield in international commerce.96 Referring to America's lack of a trading agreement with Britain, Hamilton wrote of the pending Constitution, "Would it not enable us to negotiate, with the fairest prospect of success, for commercial privileges of the most valuable and extensive kind, in the dominions of that kingdom?" He also emphasized that free trade (or economic neutrality) was impossible without a strong government: "The rights of neutrality will only be respected when they are defended by all adequate power. A nation, despicable by its weakness, forfeits even the privilege of being neutral."97 At the same time, the new national government prepared for the combative realities of transatlantic commerce, with Article I, Section 8 also giving Congress the power to declare war, to issue letters of marque and reprisal, and to make rules about seized ships and cargo, just as the Articles of Confederation had authorized. Challenging colonial precedent, however, the Constitution, in Article I, Section 9, also explicitly prohibits states from issuing letters of marque and reprisal, making clear that waging war was the national government's prerogative.98
Revolutionary America embraced international diplomacy with high ideals and high aspirations for the role it intended to play in the world. Despite facing the monumental task of defeating the British Army on the battlefield, American politicians believed they could also pursue and promote free trade across Europe. Buffeted by the challenges involved in securing commercial and military alliances among reluctant European nations, neophyte American diplomats received an education in the self-interests that drove international affairs. Upon achieving their country's independence from Britain, American leadership did not abandon its quest for free trade or friendly relations with other states. Instead, the leaders of the young nation realized that the best way to achieve these goals was independently and unilaterally, without the encumbrances of other nations' concerns. While U.S. political leaders received insights on the pitfalls of European diplomacy, Washington gained his own battlefield education on imperial rivalries as he fought alongside the French to defeat the British.